Digital marketing strategies for the new restaurant and existing restaurants
Digital marketing for Restaurants :
Due to the lack of digital marketing strategies of restaurants, 60% of restaurants fail in their first 3 years, why these restaurants fail. Restaurants owners think this is a source of passive income.
You should know the exact costing of each unit of your product, the main thing to remember is Customers want a good taste and hygienic food.
Now come to the main point which is deep and also a reason for the failure of the restaurant and that is marketing Restaurants fail because they don't do proper marketing, Everything is going good in terms of price and taste but still failing in business, why?, Even you are in profitable but still fail, why? Because sales are less due to poor marketing
Most Effective Ways To Overcome Restaurant Digital Marketing Strategies's Problem. you will never believe these bizarre truths behind Restaurant Digital Marketing Strategies. I will explain some ideas where many restaurant owners are applying nowadays.
Social Media Marketing for Restaurants:
Social media marketing strategy is top of digital marketing strategies of a restaurant, tell your customers for taking a picture of the food and posting them on their social media handles and tag them, for doing this we will give you a 5-10% flat discount on this bill.
Now what happens is they posted the photo and get a 10% discount, many people will see that post and some of them might live near to the restaurants. Point to remember people will post about your restaurant only if you have good food and due to this your network will grow fast.
For example, you went to a restaurant somewhere in Hyderabad and you shared that post and then someone will go there and he will also post and things like this will keep going
According to restaurant owners, social proofing is the best thing in social media marketing for making more profits in restaurants.
one of the digital marketing strategies is taking pics in restaurant by customers and offer them some discount for posting them
Now there are some restaurants which are lavish, which are big and they want to invite people
For example, there is a restaurant in gachibowli which organize events on Saturday and Sundays,
So what they can do is they can run paid social media ads all over Hyderabad and they will tell people about their upcoming event and ask them to join. Now many people will come to the event and have food now so if you provide tasty food then all the people will come again in the future and word of mouth will also spread as well.
Some people give occasionally discounts like Christmas discount and other festivals like on this occasion get this amount off discount and so on using social media paid ads
Recently I saw a pizza outlet which was offering one large cheese pizza on 150 with one free and the actual price was 350. So they were giving pizzas on discount on Christmas
Many people organize some kind of competition at the end of the month so that many people come and participate and make videos and clicks pictures then they posted those videos on their social media, because of these things, many new people come to those restaurants
You can also offer unlimited food offers.
The real fact is that people run after unlimited offer in fact they know they can't eat enough food still they choose it to recover their money
There are many places like pay this amount of money and get unlimited panipuri, unlimited starters, and drinks, unlimited chicken buffet…etc
YouTube marketing for Restaurant(best in digital marketing strategies for restaurant):
What actually happens is, YouTubers will come to your restaurant and will make a video of your food and he will post that video on his YouTube channel. Because of this, you will get a readymade video of your restaurant and a great way of market your restaurants in front of all the food lovers
Price for YouTube marketing varies sometimes:
In some situations, YouTubers demand 20k, 30k or — amount to come to your restaurant and make a video because his video will bring the audience. And sometimes a YouTuber just comes randomly and makes a video of your restaurant and doesn't charge anything from you. In this case, you will get the benefit
So if you have some unique dish then start finding YouTubers and start emailing them or inviting them to your restaurants. Some small YouTubers will automatically come to your restaurant and all you need to just invite them
One thing I personally saw it we don't know what will work. It's all about what they talk in that video and how they keep the audience engaged so even a small YouTuber can bring some benefits to you
Even some of the food videos got more views without a large subscriber's base, why?
Because anything can be run in the food niche.
If people want to engage with you or they want to know the taste. In starting focus on some small YouTuber's because big YouTubers demands money.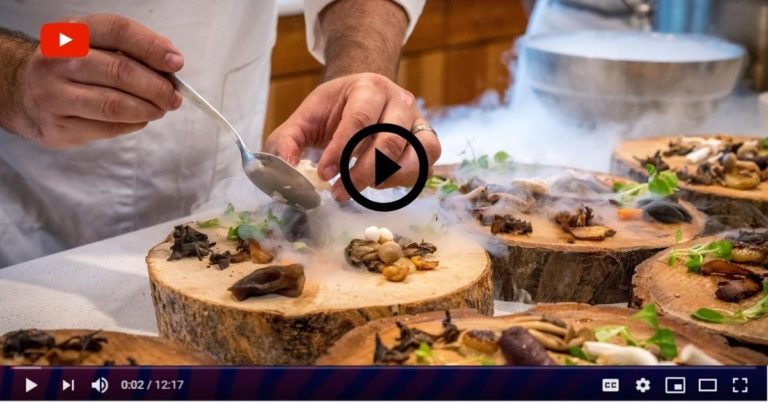 Free wifi in a restaurant is another marketing strategy:
Usually, big restaurants, small restaurants or food outlets do this thing, they offer you free wifi and tell you to click your picture in the restaurant and post that and you have to tag us on your social media and offer them some discount the bill, it's funny but still, it works.
Another one is Cause marketing strategy:
In cause marketing, you market your restaurant by considering that cause and then you get media attention and automatically your marketing will be done in free

For example, in your restaurant, you can offer free food to all those people whose name is Virat (Virak Kohli a legendary cricketer) and due to this, you will get media attention and automatically marketing will be done.
There are also various YouTube videos that got viral because of cause marketing.
WhatsApp marketing strategy for re-marketing:
How To Have A Fantastic WhatsApp Marketing With Minimal Spending and Why Is WhatsApp Marketing So Famous?
If you are a customer so they will ask you or your number and other details and then they will keep sending about new offers and discounts and all to make you come again
For example, you set a target of 20k sales and able to achieve only 10k so you can use this style of marketing to complete your daily sales target because it's better to offer discounts rather than wasting food.
Gorilla marketing strategy for restaurants and food courts:
In gorilla marketing, you placed something interesting in front of your store so more and more people will stop there and some of them will notice you and come to you
McDonald's is doing the same thing to their restaurants
Sometimes what I have seen is a pizza with cheese so this thing attracts people and some of them then think of trying that pizza.
Actually what happens is these types of unique things usually attract more people. They sometimes don't bother about the price or taste but still try because of that unique thing.
Next strategy is theme-based marketing which is common and attractive:
Now what people do is they decorate their restaurant in a specific theme like Pubg theme, village theme, jail theme which make your experience funnier and enjoyable, So you can also use theme-based marketing but try to be different
Like in the Gufaa restaurant the feel you will have like you are in the rocky Cave
So you can also use this type of theme because it works but don't use any common theme, try to find something interesting.
Brand on the packaging is the last digital marketing strategies :
Start to invest more on the packaging because I have seen many big restaurants that always focus on their packaging but don't spend more money in initial days until and unless you want to take your business to the next level
If I talk about fast stores then they make their packaging with some graphic designs and so many other things are included there Because packaging is also another important factor for your consumer experience
In starting don't do more work on the packaging but what you can do is you can make stickers

For example, you are selling biryani so buy all the ready-made biryani boxes and make some graphics stickers and paste them on the boxes and it will cost you only a few bucks. In starting we don't need to invest more money, after a few days when your business expands then, you can make stickers in bulk amount
I personally believe that If we do restaurant business properly then it will never flop by implementing these Digital Marketing strategies for the restaurant that's why I am making this post
So share this post to all those who have a restaurant or thinking to open their new restaurant